You may find yourself needing to grant others access to your Google My Business listing in order to help you setup your business profile, or add content to your listing. Follow these steps to easily add someone else to your account.
Step 1
Go to https://business.google.com and login with your Google account that you use to manage your business listing.
On the left side in the main menu, click the Users option.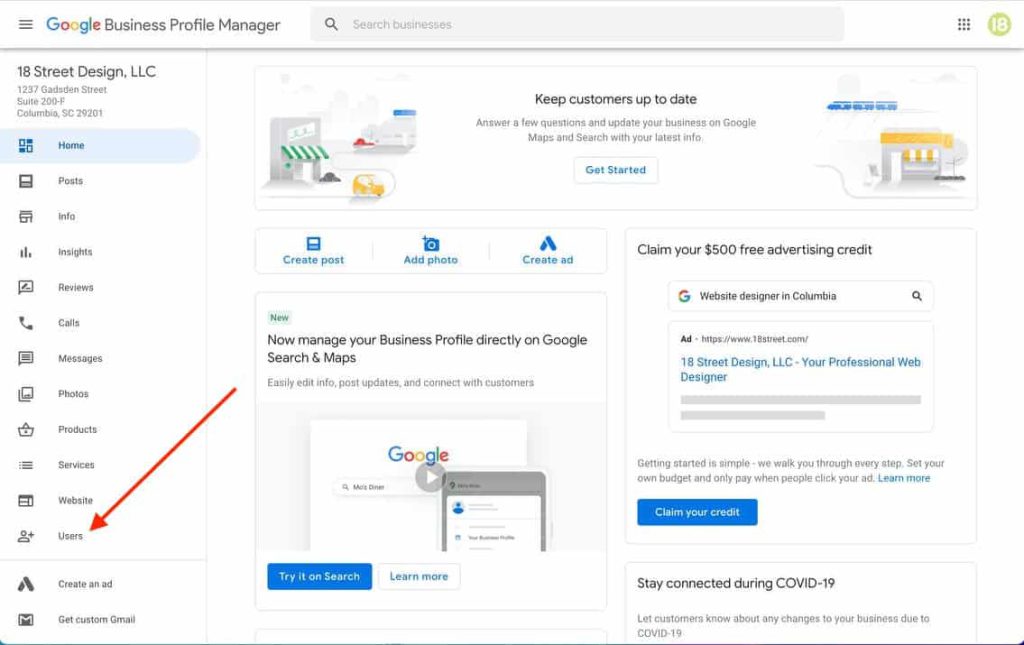 Step 2
A new window will open displaying the current users for your business listing. Click the "Add Users" button in the upper right of the window.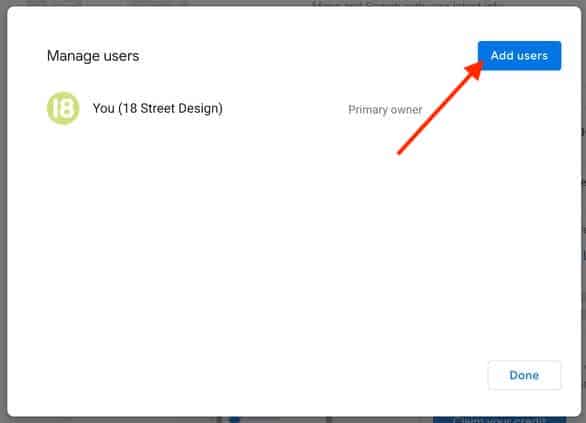 Step 3
In this final screen, enter the email address of the person you wish to add. In almost all cases, be sure to set their role as "Manager". The Manager role is limited on sensitive settings and is recommended.
Finally, click the "Invite" button. The user will then be invited to join and manage your business listing.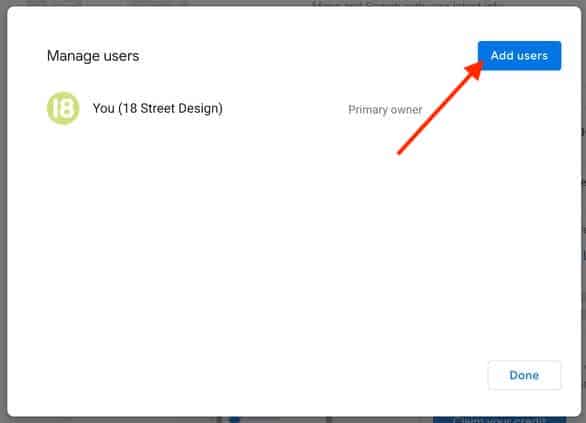 Note: You can repeat the same process to remove someone from accessing your business listing as a manager or administrator.